10th Annual Boca Burger Battle, A Grilling Affair!
July 15 @ 6:00 pm

-

10:00 pm
Both VIP and GA Ticket holders receive UNLIMITED Burgers, Bites, Beer, Wine and Spirit Tastings.
Follow Us on Facebook to stay up to date…

---
2022 BURGER BATTLE WINNERS:
Judge's Pick for "Best Grill Master" went to:
1st Place – Burton's Grill and Bar in Boca Raton
2nd Place – MEAT Eatery and Taproom in Boca Raton in Boca Raton
3rd Place – Bar Louie in Coconut Creek
People's Choice Award for "Best Battle Burger" went to:
1st Place – Burton's Grill and Bar in Boca Raton (Double Win)
---
This year's Cup Sponsor is Funky Buddha in Fort Lauderdale, FL:

---
After nine amazing battle of the burgers, the BBQ Grills are Firing up again to Celebrate the 10th Annual Boca Burger Battle Competition on Saturday, July 15th, 2023 in Sanborn Square Park in downtown Boca Raton, Florida. The hand-picked Burger Battle 2023 team of Top Chefs are incredibly adventurous at creating the "best burger recipe" as preparations for the Boca Burger Battle, A Grilling Affair! returns for the tenth year.
Last year's Battle Contenders come from these South Florida cities;
Boca Raton features M.E.A.T. Eatery & Taproom, Cheffrey Eats Food Truck, Burton's Grill & Bar, The Drunken Burger
Coconut Creek features Bar Louie
Deerfield Beach features Legends Tavern and Grille and their Lighthouse Point, Sunrise, Pompano Beach, Plantation and Palm Beach Gardens locations
Delray Beach features Throw Social
Loxahatchee features The Vegan Restaurants
Fort Lauderdale features Funky Buddha Brewery
West Palm Beach features La Perrada del Gordo and their Boca Raton location
Our participants have other restaurant locations in Bird Road, Boynton Beach, Coral Springs, Dania Beach, Delray Beach, Hallandale Beach, Islamorada, Miami, Naples, Oakland Park, Pembroke Pines, Royal Palm Beach, Stuart, Sunrise, Vero Beach, and Wellington.
Each hand-picked chef will create their grilling masterpieces and present them to a prestige table of Grill Master Judge's which includes a few well known "burger conneseuirs" like Mike Mayo, an award-winning food critic, influencer, digital creator and South Florida-based journalist with more than three decades' experience in newspapers, magazines, radio, TV and social media. Check him out on OldiesSouthFlorida.com. Our next new Grill Master Judge is Chef Max Santiago from MAX'D OUT Artisanal Donuts by Chef Max Santiago and Batch the Cookie Company. We all recognize our next Grill Master Judge, Sam Kerrigan from CBS News 12. Vicki Corrao sits on the board of the Palm Beach American Culinary Federation and is a former owner of three Italian restaurants on Mulberry St in N.Y.C.'s Little Italy. Vicki also has judged numerous events for Cordon Bleu and Johnson & Wales. Our longest serving battle judges are Robert S Weinroth, Palm Beach County Mayor, and Douglas Heizer from The Boca Raton Tribune. These Grill Master Judges' will determine which contender's burger is deserving of 1st, 2nd and 3rd Place awards for Best Grill Master; while the guests VOTE with their wooden chip for People's Choice and will determine the champion to hold the title as Best Battle Burger. Visit the Judges page to read more about them.
Defending 2019 Champions M.E.A.T. Eatery and Taproom, will be back to defend their 2019 1st Place WIN for judges pick for "Best Grill Master" and La Perrada del Gordo will be back to defend their 2019 2nd Place WIN for "Best Grill Master" and 2019's People's Choice Winner for 'Best Battle Burger' Cheffrey Eats will be defending his win too. Visit the Burger Contenders page to read more about them.
This community event with its "Backyard BBQ" showcases some of the best burgers in south Florida that can be found, but also has summer food tasting stations sampling different food items. You can quench your thirst with a variety of craft beers, seasonal spirits and summer wines. The Sizzling Summer Festival is held in Sanborn Square Park in downtown Boca Raton near the intersection of Palmetto Park Road and Federal Highway. Please visit the Location page to see where the Will Call Entrance is located.
The Boca Burger Battle benefits Children's Giving Foundation, a Boca Raton non profit that supports Children's Charities here in South Florida.
The Boca Burger Battle is presented by WineEvents.com, and is produced by south Florida event production company BocaRaton.com & The BITES! Network, which also produces the Florida Taco Battle, A Fiesta Affair! every February, the Florida Wing Battle, A Blazing Affair! and Dessert Battle, A Sweet Affair! every March and the Boca Raton Wine and Food Festival, A Culinary Affair! every November.
General Admission Tickets are Pre-Sale $55 Per Person / Regularly $100 and VIP Tickets are Pre-Sale $75 Per Person / Regularly $125. ALL TICKET HOLDERS RECEIVE UNLIMITED Burgers, Bites, Beer, Wine, Spirits, Live Entertainment and TONS of FUN! A BONUS TO VIP TICKET HOLDERS, they enjoy EARLY ENTRY AT 6 PM instead of 7 PM for General Admission guests. This is a 21+ year old event from 6 pm to 10 pm, PLEASE, No Pets! Event is Rain or Shine! So, NO Refunds Battle Fans… You can purchase Tickets Online or call 561.338.7594.
We're looking forward to seeing you at A Grilling Affair!
We are always searching for the highest social media rated burger joints in Florida. And, we also welcome your recommendations for your favorite burgers. You can tag us in your Facebook post or send us an email to let us know your picks. We know you search for 'Best Burgers Near Me' and 'Burger Bash near me' and we search for all of the 'Best Burgers in South Florida' rated by media and foodies. Tell us about your Best Burger West Palm Beach, Palm Beach County chefs and others who have the Best Burger Recipe in Florida. This Battle is held in Boca Raton and accepts burger contenders from ALL FLORIDA CITIES to compete.
---
BURGER VIDEOS:
---
2022's Live Performance by KRUSH Party Band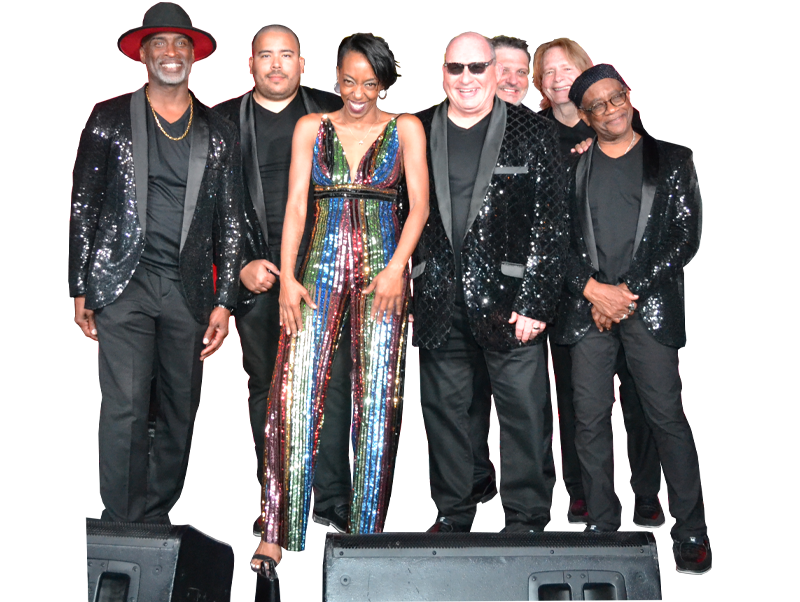 KRUSH Party Band KRUSH Party Band is a professional entertainment powerhouse. We have been performing together at top venues, weddings, parties, corporate events, festivals, and other stages in the Florida market for over 15 years. KRUSH Band performs your favorite Motown, R&B, Classic Dance, Disco Hits, Classic Dance Rock, and much more!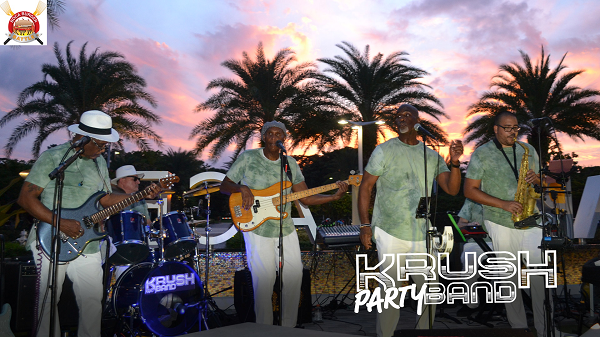 ---
TAKE A BITE AND JOIN THE BATTLE!

---
2019 BURGER BATTLE WINNERS:
Judge's Pick for "Best Grill Master" went to:
1st Place – MEAT Eatery and Taproom in Boca Raton
2nd Place – La Perrada Del Gordo (Gordos) in Boca Raton and WPB
3rd Place – CWS Bar + Kitchen in Lake Worth
People's Choice Award for "Best Battle Burger" went to:
1st Place – Cheffrey Eats at Boca Raton's Barrel of Monks Brewery
---
2018 BURGER BATTLE WINNERS:
Judge's Pick for "Best Grill Master" went to:
1st Place – Funky Buddha Brewery
2nd Place – Tucker Duke's
3rd Place – Cheffrey Eats
People's Choice Award for "Best Battle Burger" went to:
1st Place – ROK:BRGR
---
2017 BURGER BATTLE WINNERS:
Judge's Pick for "Best Grill Master" went to:
1st Place – Deck 84
2nd Place – Sybarite Pig
3rd Place – M.E.A.T. Eatery & Taproom
People's Choice Award for "Best Battle Burger" went to:
1st Place – ROK:BRGR
---
2016 BURGER BATTLE WINNERS:
Judge's Pick for "Best Grill Master" went to:
1st Place – M.E.A.T. Eatery and Taproom
2nd Place – Deck 84
3rd Place – The New Vegan
Judge's Pick for "Best Alternative Grill Master" went to:
1st Place – The New Vegan
People's Choice Award for "Best Boca Burger" went to:
1st Place – Tucker Duke's Lunchbox
2nd Place – Zinburger
---
2015 BURGER BATTLE WINNERS:
Judge's Pick for "Best Grill Master" went to:
1st Place – M.E.A.T. Eatery and Taproom
2nd Place – Salt 7
3rd Place – Bite Gastrotruck
Judge's Pick for "Best Alternative Grill Master" went to:
1st Place – The New Vegan
People's Choice Award for "Best Boca Burger" went to:
1st Place – Tucker Duke's Lunchbox
2nd Place – M.E.A.T. Eatery and Taproom
3rd Place – Bite Gastrotruck
---
2014 BURGER BATTLE WINNERS:
Judge's Pick for "Best Grill Master" went to:
1st Place – Salt 7
2nd Place – Bite Gastrotruck
3rd Place – Red's Backwoods BBQ
Judge's Pick for "Best Alternative Grill Master" went to:
1st Place – Green Spot Kitchen
People's Choice Award for "Best Boca Burger" went to:
1st Place – Tucker Duke's Lunchbox
2nd Place – Bite Gastrotruck
3rd Place – Benny's on the Beach
---
2013 BURGER BATTLE WINNERS:
Judge's Pick for Best Grill Master went to:
1st place – Bite Gastrotruck
2nd place – Potions In Motion
3rd place – Shake Shack
Judge's Pick for Best Alternative Grill Master went to:
1st place – 4th Generation
People's Choice for Best Boca Burger went to:
1st place – Morton's Steakhouse
2nd place – Rebel House
3rd place – Potions In Motion
---
2012 BURGER BATTLE WINNERS:
Judge's Pick for Best Grill Master went to:
1st place – Rebel House
2nd place – Gimme A Burger
3rd place – Big Joe's Burgers & Wings
Judge's Pick for Best Alternative Grill Master went to:
1st place – The English Tap & Beer Garden
2nd place – 4th Generation
3rd place – Irie Spice
People's Choice for Best Boca Burger went to:
1st place – Rebel House
2nd place – Super Dave's Diner
3rd place – Red's Backwood BBQ