Judy Carmichael: Swinger!
September 30 @ 7:30 pm
$45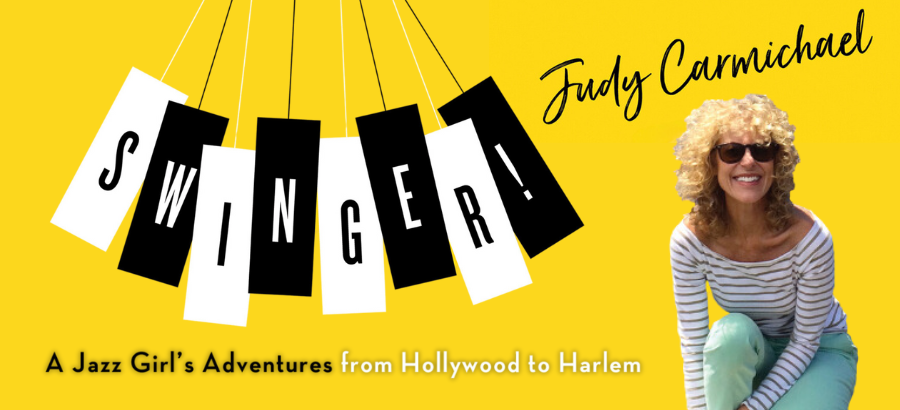 $45 All Tickets
___

SEXY SONGS, SWINGING STANDARDS & LOVELY LAMENTS
Grammy nominated pianist/vocalist/songwriter/radio host, Judy Carmichael, is one of the world's leading interpreters of stride and swing piano. Count Basie nicknamed her "Stride," for conquering this technically and physically demanding early jazz piano style, and jazz writer, Gary Giddins, sagely observed–about Carmichael's place in the historically male- dominated world of swing piano–"How ironic that the last man standing is a woman."
Judy has taken this infectious style of music and her equally infectious personality everywhere from posh nightclubs in Paris and Melbourne to Carnegie Hall and a Rio concert for ten thousand Brazilians; from Arundel Castle opening for the London Philharmonic to Castle Fraser for the National Trust of Scotland at the behest of longtime fan, Sir Cameron Mackintosh.
About Judy Carmichael:
Judy's been featured on A Prairie Home Companion, NPR's Morning Edition, Entertainment Tonight, CBS' Sunday Morning, CNN's Business Unusual, Mornings With Margaret Throsby for the Australia Broadcast Corporation, Jo Soares in Brazil and the BBC's Loose Ends, In Tune, Up All Night, Woman's Hour and numerous other shows. For 22 years Judy has produced and hosted Judy Carmichael's Jazz Inspired which broadcasts on NPR stations across America and podcasts everywhere but Mars, although it might be there too.  She has written two books on stride piano and numerous articles about jazz.  Her memoir, Swinger! A Jazz Girl's Adventures From Hollywood To Harlem was published in January 2018 and her book, Great Inspirations: 22 Years of Jazz Inspired on NPR was published in August 2022.  Judy Carmichael is included in The Encyclopedia of Jazz, Madame Jazz: Contemporary Women Instrumentalists, Who's Who in the East, Who's Who in Finance and Industry in America, "Who's Who in American Woman, American Women in Jazz, Who's Who in the World, as well as the Encyclopedia of Jazz and is one of the few jazz pianists honored as a Steinway Artist. She has been included in a number of jazz anthologies and at one point, to her utter surprise, turned up in the Simon and Schuster murder mystery Murder Times Two as "the stride pianist Judy Carmichael,"  the main suspect's favorite piano player.
Related Events